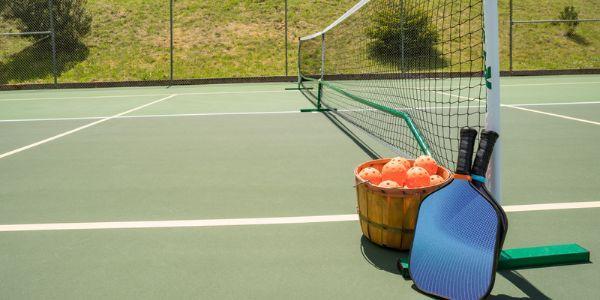 Learn Pickleball in Southwest Florida
She is a USPTA level 1 certified tennis instructor. She has been helping competitive tennis players (level 3.0-4.0) achieve their USTA goals. She is also a USPTA level 1 certified pickleball professional.
She teaches beginning to intermediate pickleball players in Southwest Florida including areas of Venice, Englewood, Nolomis, Sarasota, and Fort Meyers.
Coaching Instruction Programs
Audrey Cohn offers both individual and group/team lessons for beginner to intermediate pickleball recreation players or tournament competitors.
One-on-One Lessons
You can book one on one lessons with Audrey for $55 per hour. Five and 10-lesson packages are available upon request. Please contact Audrey for details.
Group Clinics
Audrey teaches groups of 3 players so you can experience learning with other participants. Contact Audrey for group lesson details.
Mental Coaching for Pickleball
Audrey is a MGCP certified mental game coaching professional with Peak Performance Sports. She offers one on one mental training for players in addition to group seminars.