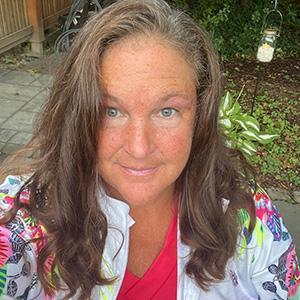 Please contact Audrey Cohn directly to book your lesson by appointment only–for pickleball or tennis instruction. She has only a limited number of times presently available on weekends and evening under the lights.
Phone: 716-866-5096
Text: 716-866-5096
Email: audcohn@icloud.com
---
About Audrey Cohn
Audrey Cohn is an accomplished athlete, certified coach, and mental game coach to tennis and pickleball players.
Audrey has participated in sports her entire life including competitive tennis, lacrosse, field hockey, volleyball, basketball, soccer, swimming, and triathlete starting in high school, college, and her adult life. She currently holds a NTRP rank of 22 in the nation in 55 and older singles tennis and number one in USTA Eastern Section Region in tennis.
She is a USPTA level 1 certified tennis instructor. She has been helping competitive tennis players (level 3.0-4.0) achieve their USTA goals. She is also a USPTA level 1 certified pickleball professional. She teaches beginning to intermediate pickleball players in Southwest Florida including areas of Venice, Englewood, Nokomis, Punta Gorda, Sarasota, and Fort Meyers.
She is also a certified mental game coach with Peak Performance Sports and can help you with the mental game of pickleball in addition to the technique and tactics.
Audrey is a recipient of the NTRP Golden Ticket to complete in the 55 and over singles Tennis National Championships in 2021 and 2023.
She teaches pickleball to players in both English and Spanish languages.